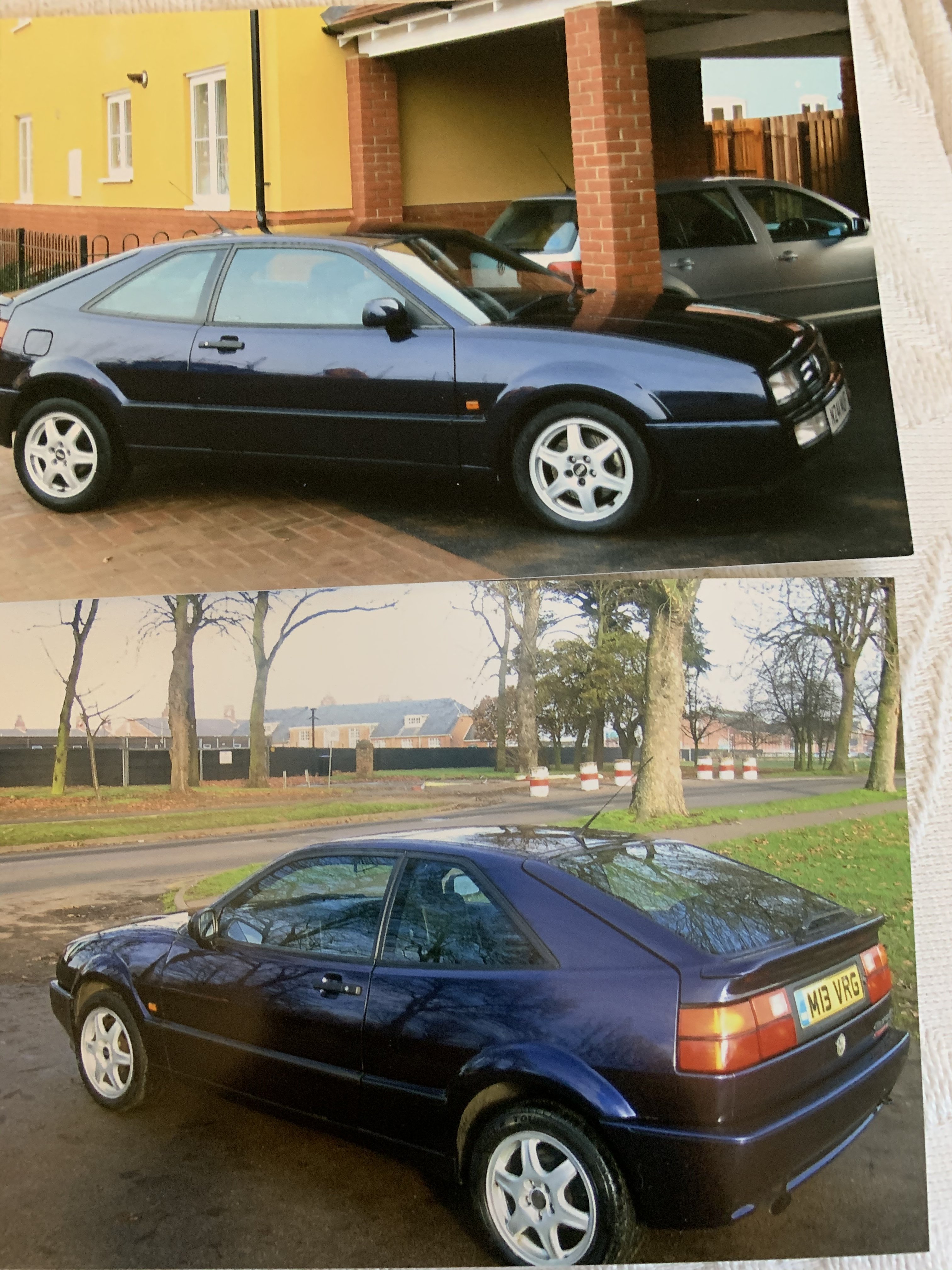 Content Count

87

Joined

Last visited
Community Reputation
0
Neutral
About JJS
Rank

⋆⋆ CF Donator ⋆⋆


Birthday

08/24/1974
Recent Profile Visitors
The recent visitors block is disabled and is not being shown to other users.
Moving house so would like this gone by the end of the month. Would like it to go to someone who can make use of it. FREE to a member who can collect. Jon

Any interest in this I've had sitting around for a few years since my Corrado VR ownership days. Complete with fixing brackets. Cleans up well but does have some paint scuffs and scratches if you zoom in on the pictures. £30 ono - buyer collects from Colchester

Very good condition as I only looked at the pictures. 😁 £70 ono + postage.

Hi all, Got a spare mystic blue rear bumper for sale. £100 Ono. Buyer collects from Colchester. Some scuffs which I've tried to show on the pics. Message me any questions.

Sorry Ian, Dug the 1 box out from the back of the shed and found only the cables in it! I must have ditched the fogs in a silly moment of spring cleaning. Still got the Mystic Blue rear bumper and a VR steering wheel slightly worn in need of refurb to be mint if anyone needs these in future. Jon

Which one do you need? I think one of mine cracked so I replaced both with new. Will look tomorrow night when I get home. Cheers Jon

Colchester Essex Are you near? Interested in the bumper? Jon

Thanks for the response easypops. Will sort out and stick in the parts for sale soon. Got a couple of front fogs as well I think, must get in that shed.

Hi guys, I have these left over from my very enjoyable days of owner a VR. Can anyone advise what they would be worth? Rear bumper on Mystic blue - in good condition with only a few scratches to be seen. This was a spare that came with my car when I bought it which had a light tap years ago and insurance replaced whole bumper for him. Can't see anything wrong with it at all! Also I have a spare VR6 steering wheel - in need of a refurb to be mint. Can you let me know a fair price for these so I could list them for sale? Thanks Jon

On Saturday my Corrado Storm passed on to a new enthusiast for a price we were both happy with. Really glad to see her go on to be enjoyed and cared for by a new owner but i did have a tear. The night before she was to go I took her up to the local BP for some Ultimate for the new owners journey home and I had a bloke come over to the car and the usual 'I wish i'd never sold mine!' comment which didn't help. That was then to be my last drive as new owner has taken her a couple of hours away for a new life. I'm now behind the wheel of a much loved low mileage MK4 Golf R32 but will remain a Corrado spotter and enthusiast. This is a great forum, some good banter and very helpful advice. Keep up the good work guys Jon

I've got a feeling you may be right there Portent and i'll be back one day but for a short while at least my mid life crisis is in full swing and i need to try out a car or two before i end up sharing a Corsa with my children. I promise i won't buy a boxter though (sorry no offence to anyone who has one!) I really want a unit somewhere with a selection of the best VW's but until that lottery win its going to have to be one at a time!

So this may be my last week with my VR6 storm which i've enjoyed immensly for the past 6 1/2 years. I've taken a deposit and the time has come to pass her on to another vw enthusiast while I enjoy a slight change of wheels and focus on my Golf R32. I love the Corrado and this forum has to be one of the best out there. Nearly 2000 users online tonight says it all for a 17+year old car. I will continue to browse daily with interest and offer experience or advice if i have any to give. For now here are my last pictures of my storm which is nearly gone but not forgotten. One day in the future after i've had some R32 fun the Corrado may pull me back and i'll be on the look out for another. The Corrado does get under your skin that is for sure. :)

Gentlemen, I have a deposit taken on mine, going to a new enthusiast this weekend hopefully but if it doesn't work out for any reason mine is available. Please see my jjs wheels thread from my signature or PM me. All standard storm spec apart from a schrick and an engine/ gearbox/clutch overhaul by Vince at Stealth in 2005. Cheers, Jon.